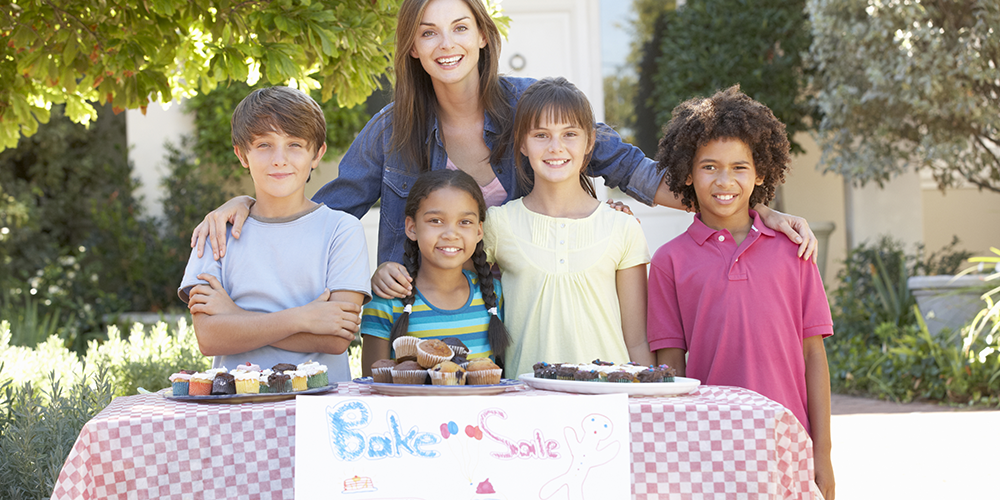 For many people considering adoption today, the number one reason that they are not moving forward and actually starting the process to adopt is money. Is fundraising an adoption possible?
The high cost of adoption, whether international or domestic, is a huge deterrent to families pursuing it. The average cost of an international adoption currently ranges from $32,000 to $45,000 depending on the country and agency. The average domestic adoption has a huge cost range, but can go as high as $40,000 for private adoption of a newborn.
Most couples who want to adopt simply don't have that money on hand to fund an adoption. So how can you proceed with your dream of adopting when you don't have the money to do it?
We started our first adoption of our daughter from China in November 2012, and brought her home in December 2013. Our total cost for her adoption from beginning to end was just over $30,000. We did not have $30,000 upfront, but we were fully funded by the time we completed the adoption.
We are now finishing the process to bring our son home from China. We have budgeted $40,000 for this adoption because we are bringing our three children with us when we travel. We have worked really hard, and we have raised all of the funds we have needed and will be fully funded again.
Here is how we went through fundraising an adoption for our son.
Personal Funds: The first thing that we did was take a good hard look at our finances. Most agencies ask for a summary of them anyway as part of the application process, so we took it upon ourselves to dig deep and see what we had. Between our savings and a money market account, we have contributed $6,200 of our own funds to this adoption. Here is a free resource to help you look at your finances.
Fundraisers: While many people are hesitant to ask friends and family to contribute to their adoption, we found that most people were willing donors. Many commented that they didn't feel like they were in a place to adopt, but were excited to help someone else. For our son's adoption, we did two major fundraisers.
Christmas Ornaments: We decided to adopt our son in October of 2016 and were ready to announce his adoption to our friends and family by November. We did that in the form of a social media post, and included a link to our fundraiser, which was Christmas ornaments. A friend designed the graphic for the design, and it cost us about $500 out of pocket for the fundraiser, between the cost of the ornaments and the cost of mailing them to people who weren't close enough to hand deliver. Instead of asking for a set cost, we did a number chart from 1-200. We asked people to pick a number and donate that number in dollars to our YouCaring account. They got one ornament for whatever donation they made. We raised $7,200.
Yard Sale: We scoured our house for sellable items, and then put requests out on Facebook and social media asking our friends and family to donate any items they had but didn't want. It was a great opportunity for people who couldn't afford to give money to our adoption to still participate by donating items from around their houses. We had a hall donated to us and hosted one giant sale. When it was over, we took home what we thought we could sell on social media for a decent price, and donated what was left to charity. We made $3,800 total. TIP: If you have them, make sure you put pictures up of the child that you're adopting or at least put signs up that the sale benefits your adoption. When people read that, they're likely to pay more for their items knowing it's a great cause.
Grant: Sorting through the variety of grants that are available to see what you qualify for and then going through the application process for each can be tedious, but it's also often very worth the trouble. With our first adoption, we applied for four grants and received three. This time, we only applied for one grant and we got it. My husband is a pastor, and we are eligible for a $3,000 grant from his denomination upon returning home with our son, so we will receive that money at the end of the process.
Extended Family Donations: We are very fortunate to have friends and family who are eager to help us bring our son home, and they have been very generous. To date, we have received $12,100.
Families from China: We have been the recipient of an unexpected $6,200 gift from the foster families that have cared for our son to this point. They all contributed in his name to the medical foundation that oversees his care, and asked that that money be sent to us to help us get him home.
Proceeds from My Book: As a 2016 Christmas gift for a couple of family members, I wrote a book of devotions. I wondered if I could bring in any money toward our adoption by publishing it and putting it up for sale. I went through that process and to date have made $250. It's not the most lucrative venture, but every bit helps!
Other Donations: We have not hesitated to share our story and our goals with our friends, family, church congregation, and on social media. And even though we have only ever asked for money in connection to a fundraiser, we have been continually surprised by the people that are moved by a blog post we write about our adoption journey or by a trial that we faced on our way to get him. We kept open the YouCaring account that we set up for the ornament fundraiser, and to date, we have an additional $4,000 that has been given either through that account or through checks pressed into our hands at church or through a few dollars that is tucked into a card we received.
The total we have raised for this adoption now stands at $42,750. We are fully funded.
As you start your journey, here are a few tips to make your process go smoothly and your funding flow.
Share your story. Never underestimate the generosity of people touched by your story. Start a blog or a Facebook group. Document your process on social media.
Limit the amount of fundraisers you do. Many people want to give but are tapped out. We have found that if you invest your time and energy in just two or three major fundraisers, you'll have more success than doing a different one every month.
Don't limit generosity. We sold 78 Christmas ornaments. Had we sold them for $15 each, we would have made $1,170. Because we left the donation requests open, we received donations in the range of $1 all the way up to $200 for the same ornament. Doing it this way, we averaged $92.30 per ornament.
Apply for grants. As I mentioned, we applied for more grants with our first adoption than our second, but the money is out there. Take the time to fill out the applications.
Look for creative ways to save money for your adoption. Many adoptions, even domestic ones, require travel. Invest in a credit card that earns you hotel points or airline miles early on in your process. We are paying for a portion of our in-country travel with points.
Low-interest loans are available. If all else fails and you need a loan, check out this resource for more information on what's available.
Don't let money hold you back from welcoming a child into your family forever. And don't forget to check out these other ideas for fundraising an adoption.